thunderstoms, vancouver, and the upcoming week
this is just a regular update as i remain nomadic for the rest of the year for family and friends
where am i at the moment: ottowa, canada
after sending the last update, i had another couple of days in banff which were quite eventful. primarily the thunderstorms which were expected all week and they finally hit. by gosh i hadn't experienced this much lightning and thunder in a very long time and it was a bit frightening. feeling a little brave i hung around the city bridge to try and capture some lightning and ended up with the eerie photo above. worth it.
living location - vancouver: post banff i returned to vancouver where i continued to pursue imagining what it'd be like to live here while traveling / being nomadic. i got an airbnb in somebody's garden suite (basically a full 1000sqft place in their backyard) in burnaby heights (20 min east) to try out what it's be like to not live downtown. overall, was pretty happy as the neighborhood turned out to be quiet, safe, and walkable with very pretty views of the downtown skyline & the water. relatively close to some commercial parts of town (east van) and good access to public transit. getting downtown via bus only took 35 minutes at 8 am.
this city continues to grow on me.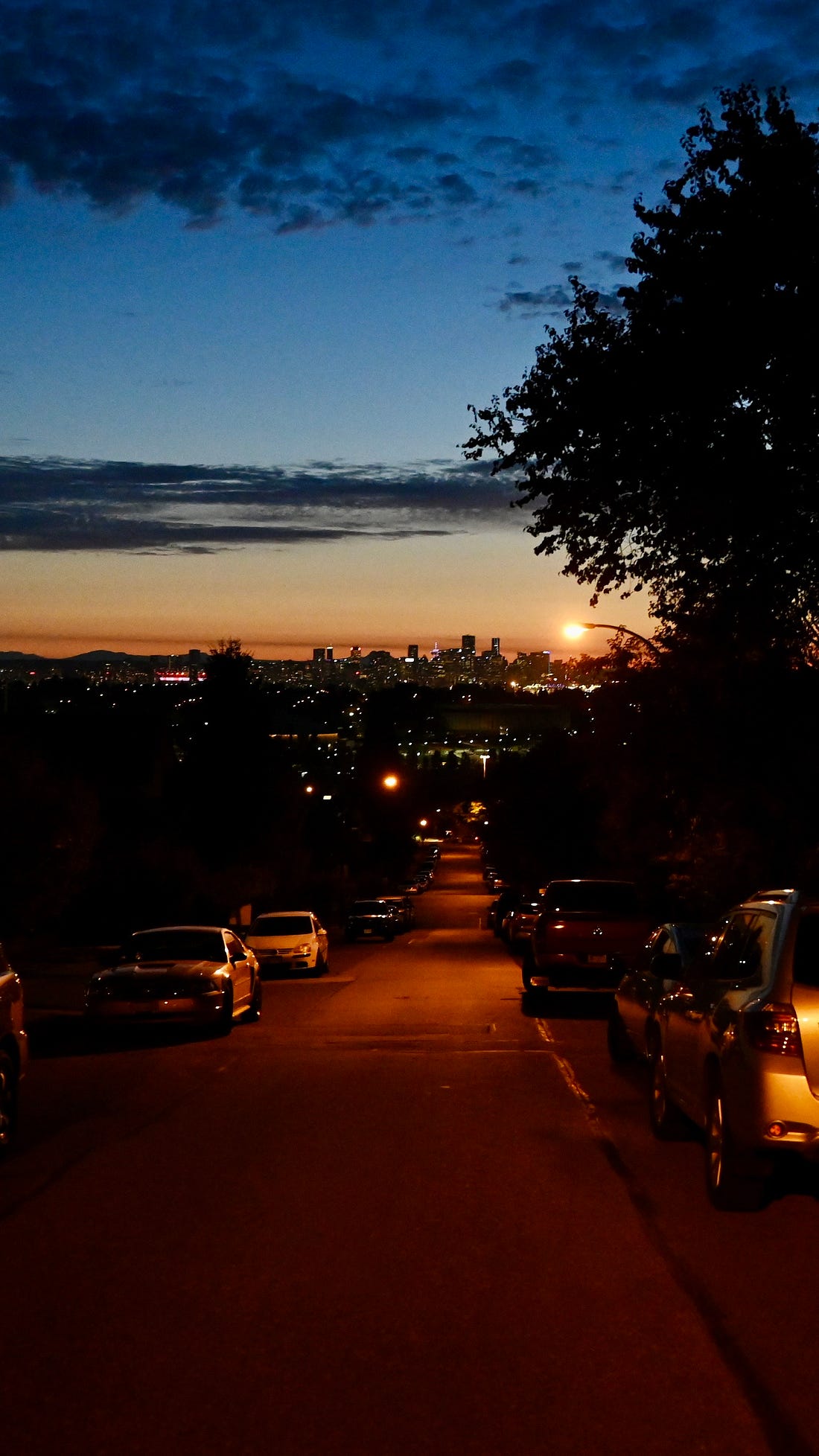 this past week, i also got to meet a lot of people in vancouver who've provided such a warm welcome. it was also a week where I got back on some projects again with the main co. it was great to settle down into a bit of a routine.
qq for you some of you might have already bought a place some might be thinking of buying one. what factors are most important to you?
photos: I now have about 5,000+ photos from my Canadian travels to "deal with". now I need to go on vacation to cull, manipulate (slightly), and post….lol
you might wonder what i'm doing in ottowa…just a transit through to Toronto where i'm spending all of next week working on some stuff during the day, meeting friends, and maybe sneaking in a quick round trip to the Canadian side of Niagara which I hear is prettier.
where i'm going next: TO. if you have recommendations for places to eat or things to see, i'm all eyes
something to think about: if you could eat only one specific meal for the rest of your life for dinner, what would it be?
see you next week
ps. I initially typed the answer to why I travel but it turned out to be too long for this update. I will publish it as a blog post sometime soon :)